KRISTIE'S STORY
Family Remembers Daughter As Angel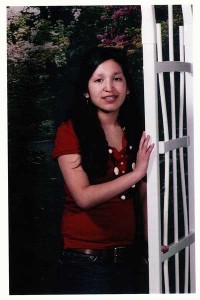 Kristie Ann Gonzalez, 14, of Atascosa, Texas, went to be with her Lord early Saturday morning, June 21, 2008, at Methodist Children's Hospital from complications of Adenovirus. She was hospitalized in May and vigilantly fought until the time she passed away.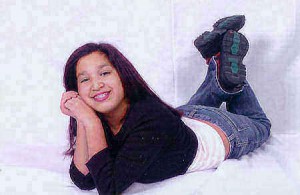 A big and special thanks to Doctors Najmul Salman MD, Danny Kofos MD, Tarak Patel MD/ Arturo Bonilla MD, Martha Morse, MD and Mahesh Sharma MD for your tireless efforts, we will be forever grateful and you will forever live in our hearts.
We would also like to thank Doctors Patricia Tenner MD, Michael Myer MD. Adriana Lopez MD, Patrick Olomu MD, John Kupserschmid MD, Joseph Kidd MD, Jane Atkins MD, and all the nurses and the ECHMO Team who worked diligently to help Kristie breath God's love another day, your love and support will never be forgotten. Our continued prayers are with the patients, family and friends in the PICU.
Kristie was born November 5, 1993, in San Antonio, Texas, where she lived and grew up in the Southwest community her entire life. She attended kindergarten through eighth grade in the Southwest school system and was presently an incoming freshman at Southwest High School.
Kristie in the hospital

Remembered by her family:
The Gonzalez & Tamayo families greatly appreciate the community's actions, thoughts and prayers for Kristie in her time of need. Kristie's passion in life was being with her family and friends. One of Kristie's fondest activities each summer was vacationing on South Padre Island and playing on the beach with her family. She particularly enjoyed spending time with Donovan, her beloved brother, whom she greatly admired.
From the very beginning, Kristie was known as daddy's little girl and was the reflection of her father's image. Kristie also took after her mother, by playing various sports including softball in her younger years and soccer for many years including making the seventh grade team at Scobee Junior High. Kristie was known as a social butterfly who enjoyed swimming, shopping, and listening to music, but most of all, she liked being a part of a team, spending time with friends, or being just one of the girls.
Special gratitude is offered by Kristie's family to her most cherished best friend, Avonlea Hernandez whom Kristie dearly loved. All that knew Kristie could feel her love of life and were touched by her unconditional love.
We were all blessed to have her in our lives.