ADENOVIRUS SYMPTOMS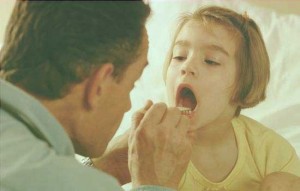 WHAT ARE THE SYMPTOMS OF ADENOVIRUS INFECTION?
The viruses are a common cause of infection in humans, but they rarely cause serious or fatal illness.
–Adenoviruses cause a wide range of illnesses and symptoms, including:
–Colds Pharyngitis (sore throat)
–Bronchitis
–Pneumonia
–Diarrhea Conjunctivitis (eye infection)
–Fever Cystitis (bladder inflammation or infection)
–Rash illness Neurologic disease
Since Ad14 infections are not common and most Ad14 infections are not serious, the emergence of Ad14 should not be a concern to the general population. During the winter, many other common viral and bacterial infections, including influenza, can present with very similar symptoms.
You should not change the criteria you use to decide when to consult your healthcare provider. As with any illness, you should check with your health-care provider if you are concerned about the seriousness of your illness. For example, you may want to consult your doctor if you have an unusually high fever or fever that lasts more than a few days, have shortness of breath, or are feeling worse over time.